Awakenings: Notes from the Journey 
Each month we will feature a Transformation Deck Card and issue a Creative Awakenings Coach Challenge and call to Dream Spirit

The Card: Gypsy Spirit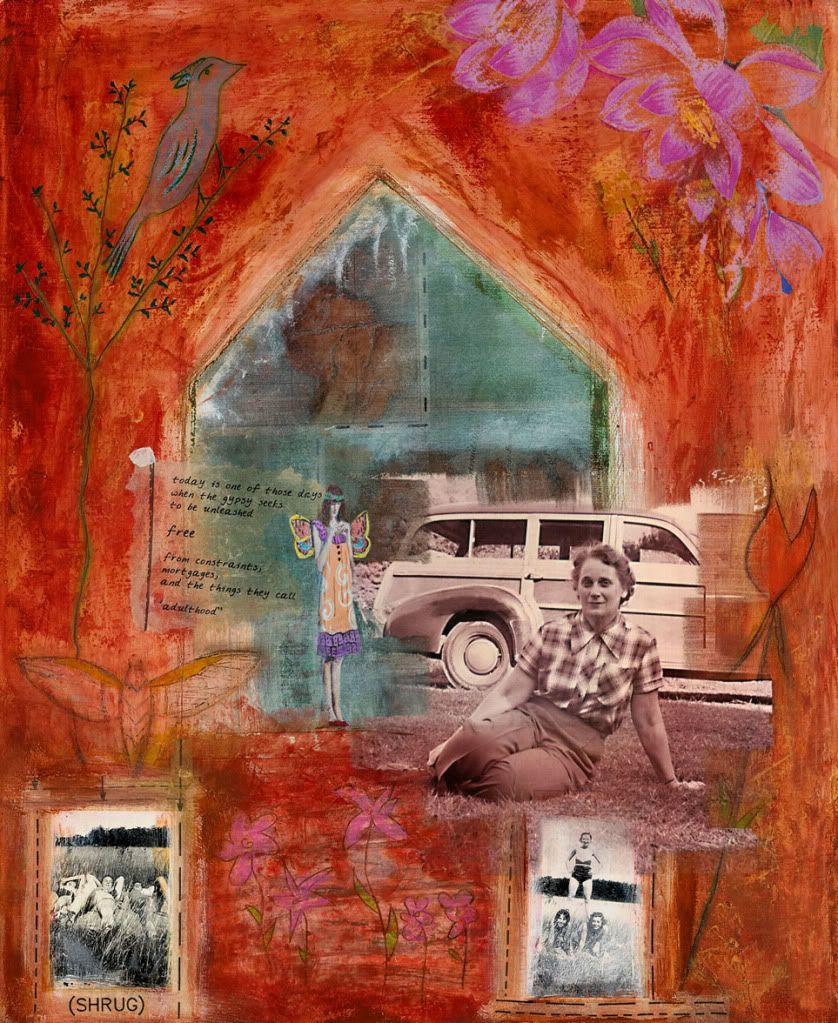 This excerpt from the Deck of Transformation in Creative Awakenings, invites readers to set one day aside to take a Gypsy Spirit Day! In honor of my upcoming travels, I chose to share this card for our August selection.

"When you take a Gypsy Spirit Day, your only task is to be curious, LOOK UP, and remember there is no rush. When you head out for your journey, always remember your adventure pack (see page 11), a journal and a camera." To see my world with fresh eyes, I always pretend I am on a photojournalism assignment for a travel magazine.

To try this challenge on for size, find someone in your area who you admire who has stepped successfully into his or her dream and ask these questions. Even better, add to the list with questions of your own. View the complete Gypsy Spirit Transformation Card and Challenge on p. 117 in Creative Awakenings.

EnVision Guided Principal:
Create It:

Create a page in your Book of Dreams depicting your Gypsy Spirit Photo Story.  When you have completed your story. Scan the page and place a copy in your Milestones Passport to celebrate your success!